Child Birth Classes, 2 hrs, $75.00 per couple
When you take our child birth class, you will learn the three childbirth methods, labor & delivery expectations and breathing & relaxation exercises. Nurse Jackie's experience and creative method of teaching combines videos, lecturing and hands on training that provide you and your partner with the tools to manage your labor and delivery.
Understand and practice:
The Lamaze Technique: Even if this is your first pregnancy, chances are good you've heard of the Lamaze technique (or at least Lamaze breathing). However, there's more to this method than just inhaling deeply. As the most widely used childbirth method in the U.S., the Lamaze technique focuses on building the mother's confidence and involves learning about the birth process, relaxation techniques and of course, breathing exercises designed to help moms through contractions.
The Bradley Method: This method, which involves both parents, prepares the mother to deliver her baby without pain medications and educates the baby's father in birth coaching techniques. The Bradley Method also allows both parents to go through labor rehearsals that include relaxation techniques, massage and other methods designed to help mothers cope with the intensity of labor and delivery.
Birthing From Within: A holistic approach to childbirth, Birthing From Within offers parents a general informative teaching experience as well as multi-sensory processes that are designed to help mothers discover how labor works and how to keep calm during the process while coping with any unexpected surprises. Though the goal of Birthing From Within is education about natural childbirth, information about C-sections, epidurals and other interventions are also given.
Receive:
2 Hours of hands on instruction
Refreshments
Information handouts
Certificate of completion
Loving "Hug"
Our Post Partum & Breastfeeding class gives our moms-to-be a chance to explore our natural birthing center, should they ever decide to give birth naturally.
Your Doula & Midwife are welcome: $75 each per class
Private course available: $50 additional call to schedule: 929-888-6996
Don't forget to bring 2 pillows!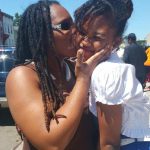 Nurse Jackie was my nurse 15 years ago – THANK YOU THANK YOU
For my tour nurse Jackie greeted me with a big smile and hug
The Birthing Center of NY has Super Friendly Staff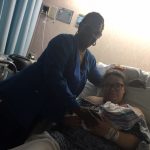 Nurse Jackie is the most caring and wonderful nurse ever!
Testimonials: The class was great!
The BLS was interesting and Lots of fun!
Thank you so much Jackie, we have been very touched by your kindness, it was a great class!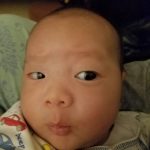 Today my husband and I went to the childbirthing and breastfeeding class!
☺️🙆🍀 thank you 😊 so much-for the birthing class
My partner and I took the birthing class and enjoyed every minute of it
Nurse Jackie is wonderful and very experienced.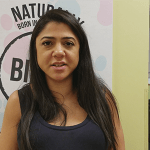 Wow-Thanks for the nurturing care!
Hi, Jackie, that was a special day…
We loved nurse Jackie! She's funny, kind and super experienced!
This new birthing center is very clean Definitely recommend it!
Now i have my beautiful baby and I am very grateful to the specialists of the birthing center for their invaluable help!!!
We are so happy to have taken Nurse Jackie's birthing class
Nurse Jackie birthing class – Highly Recommended!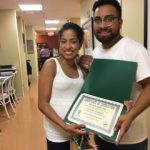 This was a beautiful and very educational birthing class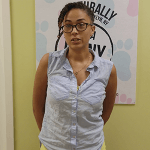 We offer many other birthing classes in our Brooklyn based facility