Founded by a breastfeeding mom, Lansinoh has been committed to helping moms succeed in breastfeeding for over 30 years. Famous for its award-winning cornerstone product, HPA® Lanolin, Lansinoh® is a leader in breastfeeding products and accessories.  The Birthing Center of NY is proud to offer you the Lansinoh line of breastfeeding products!
The Lansinoh breast pumps come in a variety of models that range from manual pumps to smart, app enabled pumps.
The smart pumps feature:
Connection to your smartphone and the Lansinoh® Baby App for tracking, reminders and more.
3 customizable pumping styles mimic baby's natural feeding patterns to maximize milk production.
Hygienic, closed system keeps milk from entering tubing or motor to help prevent mold and bacteria.
Independently adjustable suction and comfort modes.
BPA and BPS Free.
Ability to use the included AC Adapter or can be used with 6 AA batteries for on the go pumping (batteries not included).
Is this your first time breastfeeding, or using a pump?
We offer PostPartum and Breastfeeding classes at The Birthing Center of NY!

Learn the proper techniques, usage, and best practices for breastfeeding your newborn. Bring your pump with you the day of the class, and we'll show you how to properly use it! – The Birthing Center of NY Difference.
Did you know that the breast pump may be covered by your insurance?
Call 929-888-6996 and ask for Nurse Jackie for more information.
Smart pump manuals:
Breast Pumps Covered by Insurance
A Smarter Way to Pump! Lansinoh's New Smartpump™ Double Electric Breastpump uses Bluetooth® technology to connect seamlessly to the Lansinoh® Baby App to track pumping sessions, baby's activities and more, simplifying your pumping routine. Three customizable pumping styles mimic baby's natural feeding pattern to maximize milk production and comfort. Hygienic closed system design guarantees no milk backup in tubing or motor for easier cleaning.
Pumps include two standard ComfortFit™ flanges with soft, flexible rims for ideal fit and comfort, two storage bottles with caps, and two bottle stands. Lansinoh's wide-neck bottles make milk transfer easier and are compatible with the Lansinoh® NaturalWave® Nipple, so you can pump, store and feed baby, all with the same bottle. As an added less mess feature, you can pump directly into Lansinoh® Breastmilk Storage Bags with your Lansinoh® pump!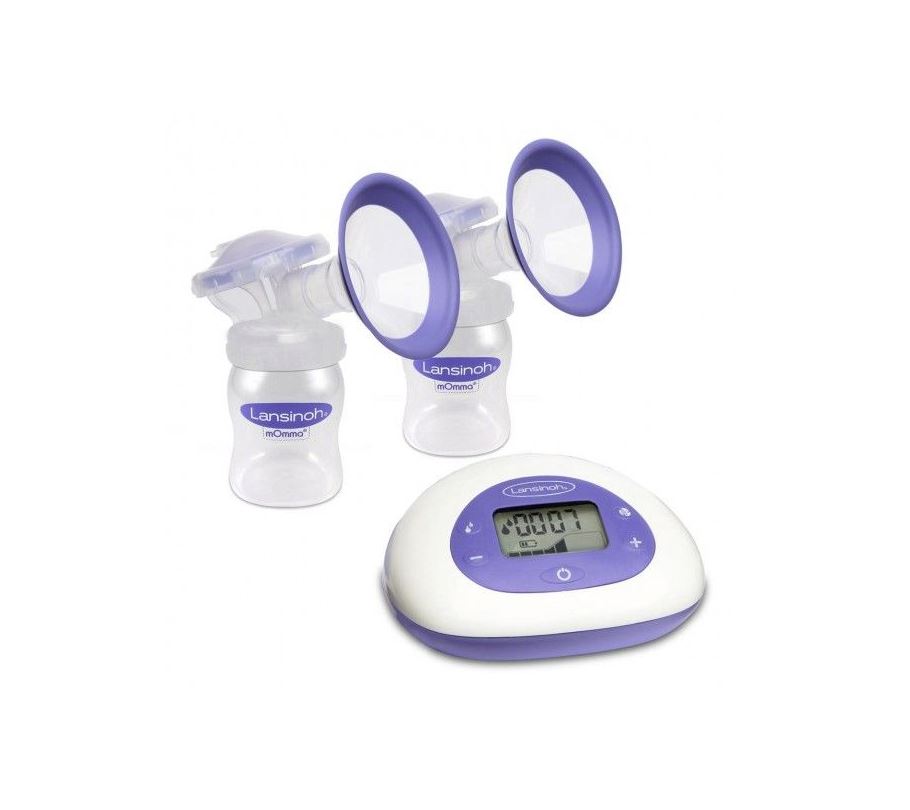 Designed with enhanced adjustability, this double electric breastpump is the ultimate choice for women who want comfort, flexibility, and the convenience of a combined single electric pump and double electric pump. A hygienic closed system design keeps breastmilk from backing up into the motor or tubing to help prevent mold and bacteria.
Lansinoh's breast pumping system provides time-saving pumping efficiency without causing pain or discomfort. Three customizable pumping style and eight different suction levels allow selection of the perfect settings for comfort and maximum milk production. It's perfect for busy moms. Moms can also pump directly into Lansinoh Breastmilk Storage Bags with the use of any Lansinoh pump to save precious breastmilk and time.
Lansinoh® Signature Pro™ is a high quality pumping solution from the name you trust in breastfeeding.