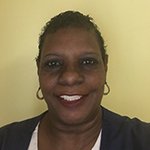 Jacqueline known as "Nurse Jackie" has been in nursing since 1979. She started as a Licensed Practical Nurse from the Vocational Educational Extension Board in Nassau County. Her first job was with Greenpoint Hospital in Brooklyn at a medical surgical nurse and she worked in the obstetrical clinic. She was then chosen to be one of five nurses to open the Woodhull Medical Hospital in Brooklyn. In 1986, she obtained her registered nurse license. At this time she had the opportunity to open her own Lamaze Clinic called "Chennel's Lamaze Clinic" for four years and has grown to love the obstetrical life.
She continued her practice at Woodhull Hospital until 2005 , followed by New York Downtown Hospital which was later brought by New York Presbyterian Hospital calling it Lower New York Downtown Hospital in Manhattan . She left there in 2015 to be a local travel nurse . Presently she is at Jacobi Medical Center Labor and Delivery and is the Administrative Nurse Manager at The Birthing Center of New York . At the Center she teaches childbirth and breastfeeding classes and her goal is to offer educational programs for clients and the community.
She is a Lamaze Specialist, Certified Lactation Consultant, ACLS, NRP, BCLS and NCC Certified in Electronic Fetal Monitoring and a Certified BLS/CPR/AED instructor. Her clients are very important to her. She feels that childbirth classes are not solely about having your significant other with you when you are in labor but are about having the knowledge to have an active role with your provider in preparing your plan of care. She feels a mothers labor and delivery experience is a very special moment whether it is a normal vaginal delivery or a C-Section. She tries to make each and every delivery she is involved in, special.
Nurse Jackie's Birthing Classes
Hypno – Birthing Class – HypnoBirthing® is a tried and proven method that guides and prepares a woman in giving birth in a peaceful and extraordinarily beautiful manner. You will learn how to be relaxed for a peaceful birthing experience.
5 Hour Full Course – A fun, hands-on combination of our Breastfeeding, Baby Care and Childbirth course's. A Five hour class where you experience simulated birth, learn to time your contractions and practice breathing and relaxation exercises
Childbirth Class – Learn the three childbirth methods, labor & delivery expectations and breathing & relaxation exercises. Nurse Jackie's experience and creative method of teaching combines videos, lecturing and hands on training that provide you and your partner with the tools to manage your labor and delivery.
Postpartum and Breastfeeding – Learn bottle feeding, milk pumping, feeding methods, how to tell if baby is feeding adequately & when to seek medical attention & daddy and baby bonding.
Baby Care Class – Now Babies come with instructions – Nurse Jackie! Learn the tips, tricks and techniques on how to keep your baby healthy – a must for any new mother!
Nurse Jackie's Basic Life Support (BLS) Class
The BLS course teaches the skills of CPR, ventilation (including mouth-to-mouth) using barrier and bag-mask devices and with oxygen, use of an AED on adults/children and relief of FBAO in responsive/non-responsive victims.
Nurse Jackie Teacher Extraordinaire!



Nurse Jackie believes you need to know your body during your pregnancy, labor and birth. Not knowing what to expect is the number 1 fear for mothers to be. Nurse Jackie will help you learn what to expect, how to manage your labor and delivery & take care of your new born.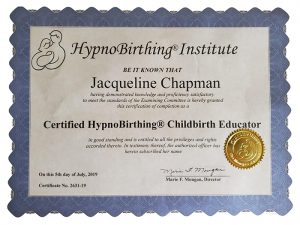 Be prepared for your baby!
Schedule a tour of our facility and find out if you are a candidate for a natural child birth.
Email:info@nybirthingcenter.com
Testimonials
Nurse Jackie birthing class – Highly Recommended!

Nurse Jackie gave us a private birthing class and made me, my husband, and our 4 year old son feel comfortable right from the start. Her teaching style is hands-on and informative, and we learned a lot in a relatively short period. She answered all of our questions patiently and made us feel more than capable of going through this process again. Highly recommend!