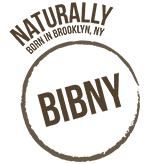 The Birthing Center of NY is the LARGEST & newest free standing
natural birthing facility in New York City
You now have a choice where you can deliver your baby - naturally!
Our birthing facility is an ADA (Americans With Disabilities Act) certified medical facility, offering 4, large modern birthing rooms for low-risk mommies-to-be to give birth in a comfortable, family-centric environment.
Take a virtual tour of our facility or COME IN to visit. We look forward to providing you a safe, natural birthing experience.
The Birthing Center of NY - The premier birthing center in Brooklyn, NY.
Our Virtual Facility Tour
What's Happening
Doctors and Midwives
Sign Up For Our Newsletter
My partner and I took the birthing class and enjoyed every minute of it