Description
Nurse Jackie focuses on "skin to skin" contact not only between the mom and baby but between the dad and baby.
Siblings
Nurse Jackie encourages parents to bring their older children along to the baby care classes so that she can teach them how to be involved with the baby and thus have the older child not feel left out. This also helps with the bonding between the two and will lessen the possible feelings of resentment.
Understand & Practice:
Washing baby's hair
Cord care
Eye care
Circumcision care
How to change a diaper and genitalia care
Bathing and washing a baby's head.
How to swaddle baby
Breast and bottle feeding
Caring for and cleaning the umbilical areas
How to care for a circumcised baby
All of these topics are supplemented with a video and then practiced hands on by both mom-to-be and birthing partner.
Receive:
2 hours of hands on instruction
Refreshments
Information handouts
Certificate of completion
Loving hug
We make time to address any concerns about labor you may have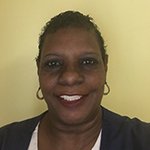 Our Birthing Classes are different!
We have Nurse Jackie!
Babies Do come with instructions!
Each of our birthing classes are offered by Nurse Jackie Chapman RN, a lactation consultant, childbirth specialist & Certified BLS/CPR/AED instructor. Nurse Jackie Provides real-world techniques, tips and tricks learned over her 35+ years teaching and delivering babies.

Nurse Jackie believes you need to know your body during your pregnancy, labor and birth. Not knowing what to expect is the number one fear for mothers to be. Nurse Jackie will help you learn what to expect, how to manage your labor and delivery & take care of your newborn.
Our Classroom