Description
When you take our post Partum & Breastfeeding Class, we go through a simulated practice labor. Nurse Jackie will observe, assist, and educate you your partner how to be there for you. We also cover how to recognize and endure signs and symptoms of labor and how to minimize any pain or discomfort. We use anatomically correct dolls, of different ethnicites, providing you a life like breastfeeding experience.
Breastfeeding is the best for your newborn – but some mothers cannot breastfeed and others do not want to – at the Birthing Center of NY, we help all mothers better take care of their newborn babies!
Nurse Jackie concentrates on:
The best bottle feeding & breastfeeding methods
Best kinds of bottles to buy and what supplies the mom may need to make her breastfeeding experience more comfortable for the baby and for her
Learn:
Bottle feeding
Milk pumping
Feeding methods
Calming fussy baby
How to tell if baby is feeding adequately
When to seek medical attention
Daddy and baby bonding
Well known NURSERY LYRICS that comfort and relax you and your infant.
Receive:
2 hours of hands on instruction
Refreshments
Information handouts
Certificate of completion
Loving Hug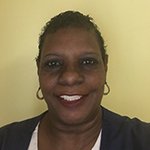 Our Birthing Classes are different!
We have Nurse Jackie!
Babies Do come with instructions!
Each of our birthing classes are offered by Nurse Jackie Chapman RN, a lactation consultant, childbirth specialist & Certified BLS/CPR/AED instructor. Nurse Jackie Provides real-world techniques, tips and tricks learned over her 35+ years teaching and delivering babies.

Nurse Jackie believes you need to know your body during your pregnancy, labor and birth. Not knowing what to expect is the number one fear for mothers to be. Nurse Jackie will help you learn what to expect, how to manage your labor and delivery & take care of your newborn.
Our Classroom