Grand opening day at the Birthing Center of NY
We would like to express our warmest gratitude to our esteemed guests who joined us during our grand opening day.

Senator Martin Golden & Deputy Chief of Staff and Press Secretary John Quaglione
Monsignor David L. Cassato of St. Athanasius Church
Frances Vella-Marrone from US Congressman Daniel Donovan's office
Winnie Greco & Candace Julian from Borough President Eric L. Adams office
Assemblyman Bill Colton District 47 & Nancy Tong, Community Relations Director
Michael Panepinto, Police officer from Community Affairs and 68th precinct
Irene Chu, Legislative Aide from Assemblyman Peter Abbate's office
Peggy Sheng & George Liu, from CAIPA Exec Director & CEO
Kenny & Nicole Guan, Community Board 7 & Realtor
Sara Stern, CEO of Outreach
Robin Mui & May Liang, CEO of Sing Tao
Paul & Geri Cassone, The Guild For Exceptional Children and Community Board 10
Mary Quinones
Victor Huang, MBA, president of Sino American Health and Wellness Consulting, Inc. & Panda Travel SVP
Mei F. Chen, RPA, CMO of Sino American Health and Wellness Consulting, Inc.
We would also like to express our gratitude to all our other countless friends and our families for helping us make our grand opening special.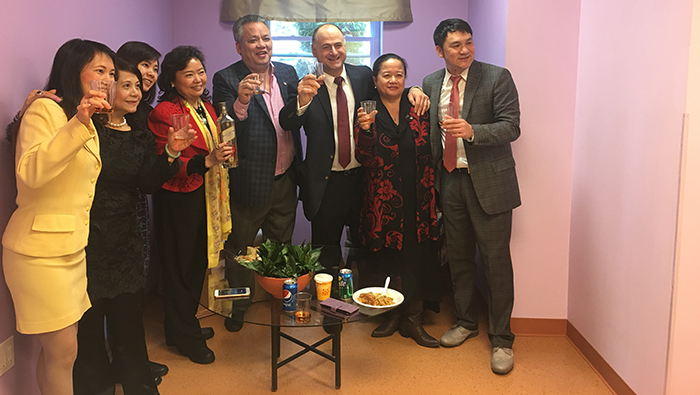 Coming Soon: More photos from our grand opening!