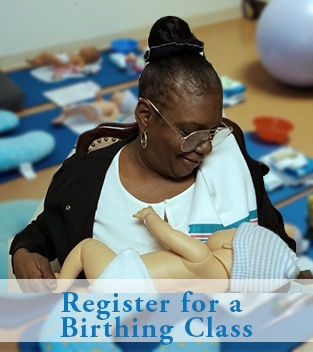 This week's Nurse Jackie Hints will address many of the questions you have concerning taking my class.
Classes are held at The Birthing Center Of NY and you do not have to be client/ patient of ours to take the class, we do allow for Virtual classes at added cost and you must purchase your own supplies for the class (in-person we provide)
Ideally you should be around 27 weeks pregnant but you can take my class even at 41 weeks if you desire as long as you have no signs of labor
You do not need a partner for the class, but we do suggest signing them up if they will be with you during labor
Sorry no pets allowed, children are not allowed (we need you to focus 100% on the class)
There are no VIPs in my class – however if you have special needs, I will attempt to accommodate you, within reason – we are a healthcare facility therefore what happens here must comply with Department of Health guidelines
Hands on and practice is used as a teaching tool and pictures are taken throughout the class and sent back to your cell phone- consent is obtained first
Open communication, discussions, questions and participation is a must!
Covid screening within 72 hours of the class is required and masking during the class as well
Class completion certificate is awarded.
Bathroom and mini kitchenette with microwave and fridge are available should you wish to bring your own snacks and liquids for the class.
Fun and laughter and good attitude are a must to bring with you!
Must be able to have the ability to relax, enjoy yourself and be prepared for whatever this bundle of joy will have in store for you!
We encourage you to stay hydrated doing the class so please bring your own hydration
Classes can be scheduled any day of the week and non-major holidays
We do take pictures with your consent throughout the class and we send them to you via text message. What a joyful memory.
Special Free Bonus for a limited time only- don't miss it! Makes a great gift as well!
Free American Heart Association Infant Cardiopulmonary Resuscitation (CPR) and Choking Infant Resuscitation – offered at the end of a 5 hr class only. Classes must be paid for prior to date of class and no refunds for no-show client. Cancellations and rescheduling greater than 24 hours before required for full refund or suspension of penalty.
Call and schedule an appointment – looking forward to having you in my class!
Babies DO come with Instructions